Monday Night Lifestyle
Country TV's Monday nights are shining a light on rural lifestyle. Tune in and enjoy personal stories focusing on gardening, farming, cooking, farm trading, breeding and many more.
Monday
Night

– Lifestyle
7.30pm Washington Grown
8.00pm Green Economy
8.30pm Machinery Pete
9.00pm A Chef's Life
9.30pm BBQ Crawl
10.00pm Cheese Slices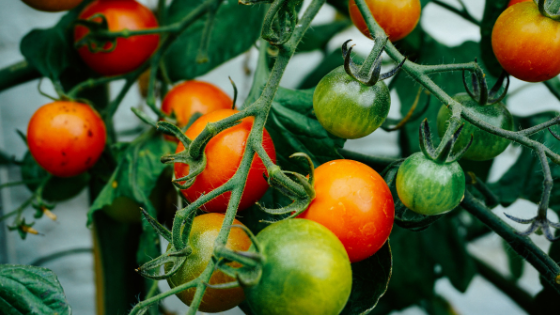 Washington Grown
Mondays at 7.30pm
Food is what Washington Grown is all about! From the field to the plate and everything in between Washington Grown will highlight the amazing food scene and industry that makes Washington state a great place to enjoy literally hundreds of locally grown items. Washington Grown will tell the story about what Washington's 300 some crops provide to our meals, our culture, our economy, and the world.
Green
Economy
Mondays at 8.00pm
From wind power to green medicine, The Green Economy features practical ways the green economy is developing. Business leaders of our country are recognizing the need to refocus on responsible and sustainable ways to improve our world, all while making a tidy profit. The Green Economy showcases these improvements at work for the benefit of all.
Machinery
Pete
Mondays at 8.30pm
Machinery Pete – The Most Trusted Name in Farm Equipment.
A
Chef's

Life

Mondays at 9.00pm
A Chef's Life is a Peabody, James Beard, and Emmy award-winning docu-series that plunges audiences into the kitchen of a high-end restaurant located in the low country of eastern North Carolina. The third season of A CHEF'S LIFE has certainly upped the ante. On top of the coveted Emmy and Peabody Awards, the show won a 2016 Taste Award for Best Food Program to our mantle.
BBQ
Crawl
Mondays at 9.30pm
BBQ Crawl is a mouth-watering road trip that follows a world champion BBQ competitor as she eats and competes her way through the American south. Danielle Dimovski (a.k.a. DIVA-Q) travels from Texas all the way to Missouri, experiencing the world's best BBQ and trying to win a few BBQ titles along the way.
Cheese
Slices
Mondays at 10.00pm
Will Studd has been working with specialist cheese for over four decades. He has travelled the world many times over in his quest to seek out the most delicious and fascinating cheeses, made by the most talented and expert cheesemakers.