Tuesday Night Equestrian Performance
Country TV's Tuesday nights are focusing on equestrian sports. Tune in and enjoy the best equestrian action, homegrown in New Zealand and from across the globe, including exclusive FEI event coverage.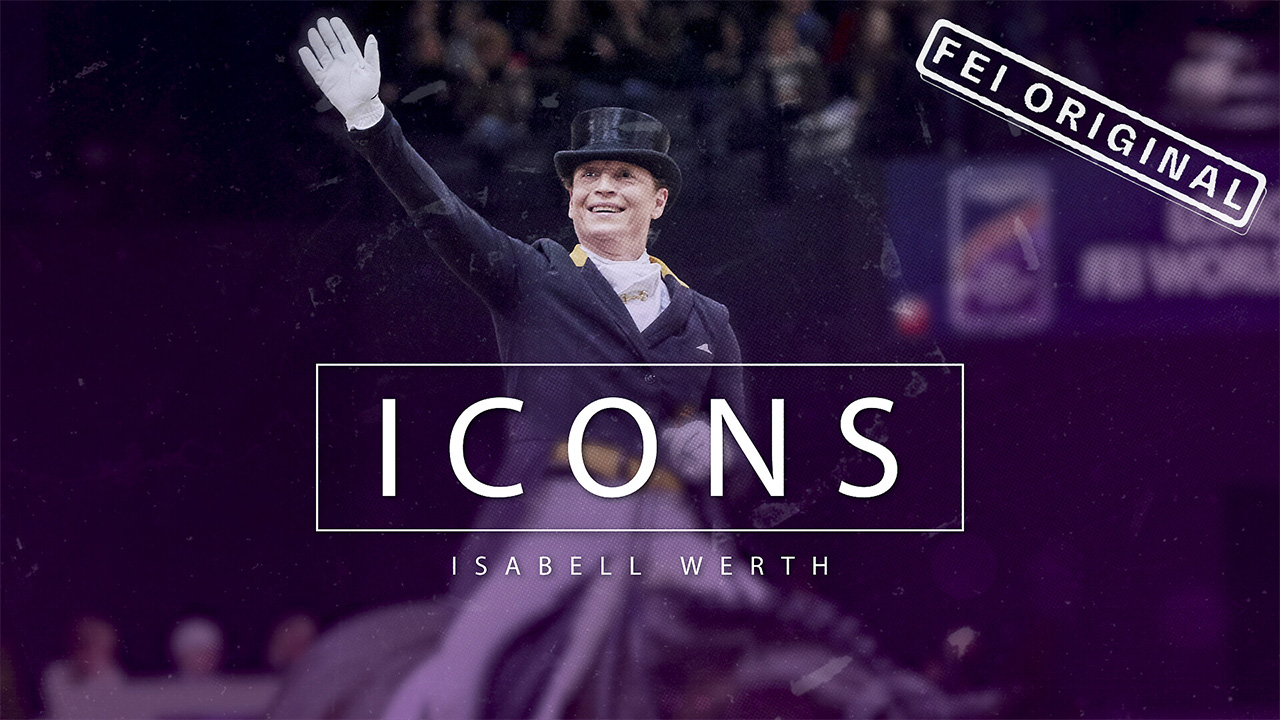 FEI Icons
FEI Icons is a 6 part series that looks back at the careers of some of the most successful and influential equestrian athletes of the 21st century.
Including Isabell Werth – most medalled athlete in equestrian history. Charlotte Dujardin – Double Olympic and World champion, Martin Fuchs – individual European champion, and five time world champion Australia's Boyd Exell, this series is a historic equestrian journey and a must see for all equestrian lovers. 
FEI Dressage World Cup 2019/2020
The FEI Dressage World Cup is the only worldwide series in the discipline combining art, sport, and partnership.
FEI Jumping World Cup 2019/20
The annual international indoor showdown for the world's best jumping horses and riders.  Today, Oslo, Norway for the 2019/20 FEI World Cup Jumping series. 
FEI WC Jumping North America 2019/20
Highlights from the FEI World Cup Jumping 2019/20 North American League series.
FEI
Jumping Nations

Cup (new season in 2020)

The FEI Nations Cup™ Jumping series is equestrian's oldest and most prestigious team challenge, with national teams from around the globe competing in the Olympic discipline of Jumping for one of the coveted prizes in this discipline.

As its name indicates, this flagship series embraces the idea of horsemanship, chivalry and equestrian knowledge; it aims to unite nations and foster lifelong enthusiasm for the universe of horses. The participating teams will acquire points at each qualifying leg according to their placing to qualify for the thrilling Final.
FEI
Eventing

Nations Cup​ (new season in 2020)

Sometimes described as the equestrian triathlon, the Olympic Discipline of Eventing combines Dressage, Cross Country and Jumping and competing requires bravery, precision and experience on the part of the riders and horses.
FEI
Driving

World Cup 2019/2020 

The FEI Driving World Cup 2019/2020 series consists of 10 events, featuring teams from France, Germany, Sweden, Belgium, the UK, Switzerland and the Netherlands.
FEI
Equestrian

World (new season in 2020)

The FEI Equestrian World magazine focuses on the spirit of equestrian sport and the lifestyle surrounding it. It reflects the seven FEI disciplines, with the main emphasis on the Olympic disciplines Jumping, Dressage and Eventing. Tune in and enjoy behind-the-scenes, personality, lifestyle-led features combined with latest news and results from all the major FEI Championships and FEI series.