Sustainable Wednesday
From paddock to plate, eating local produce, to gardening, Wednesdays are about ways to live more sustainably.
Wednesday
Night

– Sustainable
7.30pm Washington Grown
8.00pm Dream Gardens
8.30pm Wild Game Cooking
9.00pm Gardening Australia
9.30pm Ageless Gardens
10.00pm A Chef's Life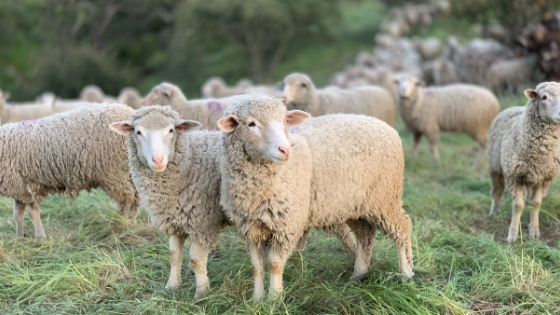 Washington Grown
Wednesdays at 7.30pm

Great food comes from great farms! Washington Grown shows audiences what life is like on family-owned and operated farms throughout the state. We travel throughout the state in search of the story behind the food. We visit farms and ranches from every corner of the state. Washington is home to 300 crops, second only to California in diversity. Every county in the state has farms and agriculture within its borders.
Dream Gardens
Wednesdays at 8.00pm
Follow these incredible journeys from concept to creation and witness the breathtaking results in a series created to celebrate the best of Australian design, inspire a love of the natural, and share ideas to enhance the quality of our outdoor living spaces.
Wild Game Cooking
Wednesdays at 8.30pm
Wild Game Cooking presents some quick and easy ways to prepare wild game. From rabbit and venison to alligator and bear, Chef Rupert Boreland and his team of guest chefs prepare wild game dishes that are delicious and nothing that you'd expect.
Gardening Australia
Wednesdays at 9.00pm
Gardening Australia is a long running series providing practical, realistic, and credible horticultural and gardening advice, inspiring and entertaining those with a love of gardening. Presented by leading horticultural experts and passionate gardeners.
Ageless Gardens
Wednesdays at 9.30pm
The physical, mental, and social aspects of gardening can be important therapeutic factors in health and wellness. Ageless Gardens is a visual celebration of gardens with a special emphasis on the role they can play in healthy ageing.
A Chef's Life
Wednesdays at 10.00pm
A Chef's Life is a Peabody, James Beard, and Emmy award-winning documentary series that plunges into the kitchen of the Chef & the Farmer, a high-end restaurant located in the low country of North Carolina, led by chef Vivian Howard and her husband Ben Knight. Much more dynamic than a typical cooking show, A Chef's Life is a character-driven documentary and cooking series.