Sustainable Wednesday
From paddock to plate, eating local produce, to gardening, Wednesdays are about ways to live more sustainably.
Wednesday
Night

– Sustainable
7.30pm TASTEMAKERS
8.00pm Wild Game Cooking
8.30pm Cork Screwed TV
9.00pm Gardening Australia
9.30pm Growing Sense
10.00pm BBQ Crawl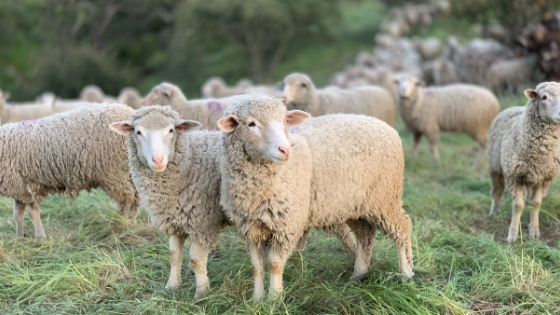 TASTEMAKERS
Wednesdays at 7.30pm

Join Emmy-award-winning food journalist and host Cat Neville for an eye-opening journey into the heart of the food movement. TASTEMAKERS introduces viewers to artisans who are defining the flavour of food today. Throughout the documentary-style series, viewers learn what drives these makers, what inspires them, and how they perfected their craft. From an escargot farmer to a sheep's milk dairy, an organic brewer to a city tofu factory, each episode explores how the artisans do their work, while uncovering regional food culture and history along the way.
Wild Game Cooking
Wednesdays at 8.00pm
WILD GAME COOKING presents some quick and easy ways to prepare wild game.
From rabbit and venison to alligator and bear, Chef Rupert Boreland and his team of guest chefs prepare wild game dishes that are delicious and nothing that you'd expect.
Cooking wild game is more than boiled meat, and Wild Game Cooking shows you how to get the most out of your wild game.
Cork Screwed TV
Wednesdays at 8.30pm
Cork Screwed TV is a fun light-hearted approach to learning about wine. Each episode will take the viewer on a visually stunning tour of some of Niagara's most beautiful wineries.
Gardening Australia
Wednesdays at 9.00pm
Gardening Australia is a long running series providing practical, realistic, and credible horticultural and gardening advice, inspiring and entertaining those with a love of gardening. Presented by leading horticultural experts and passionate gardeners.
Growing Sense
Wednesdays at 9.30pm
Novice blind gardener Milena teams up with veteran ecological landscaper Rosemarie, to build an accessible garden plot and tackle tough landscaping projects to prove that each of us has the power to make a positive impact on our own lives and the environment through gardening and sustainable living.
BBQ Crawl
Wednesdays at 10.00pm
Whether it is rural Texas, Ponca City Oklahoma, New Orleans, or downtown Nashville, for Danielle and her team it is all about BBQ! Tune in to join Danielle as she strikes out bison burgers with crushed espresso seasoning and aioli, famous Fort Worth beef jerky and brisket sausages, Ponca City BBQ Platters, traditional BBQ fused together with international cuisine – and so many other BBQ masterpieces.